The House of International Relations
The Montpellier House, as an association registered in France, is part of the Office of International Relations of the City of Montpellier, which can be found in Montpellier in the beautiful "Maison des relations internationales" at the end of the Esplanade. Incidentally, this is also the location of the Honorary Consulate for Germany, which is led by Roland Ickowicz.
The House of International Relations, with its dozen staff members led by Montpellier Metropolitan Region Vice President Clare Hart, maintains lively contacts with the other sister cities. These are (with year of foundation): Barcelona (Spain-1963), Bethlehem (Palestine-2012), Chengdu (China-1981), Fez (Morocco-2003), Heidelberg (Germany-1961), Kos (Greece-1962), Louisville (USA-1955) Obninsk/Oblast (Russia-2017), Palermo (Italy-2016), Rio de Janeiro (Brazil-2012), Sherbrooke (Canada-2006), Tiberias (Israel-1983), Tlemcen (Algeria-2009).
It also organizes and coordinates all the projects that take place in Montpellier in the international field and manages the "Martin Luther King" area, where associations with an international connection can rent premises.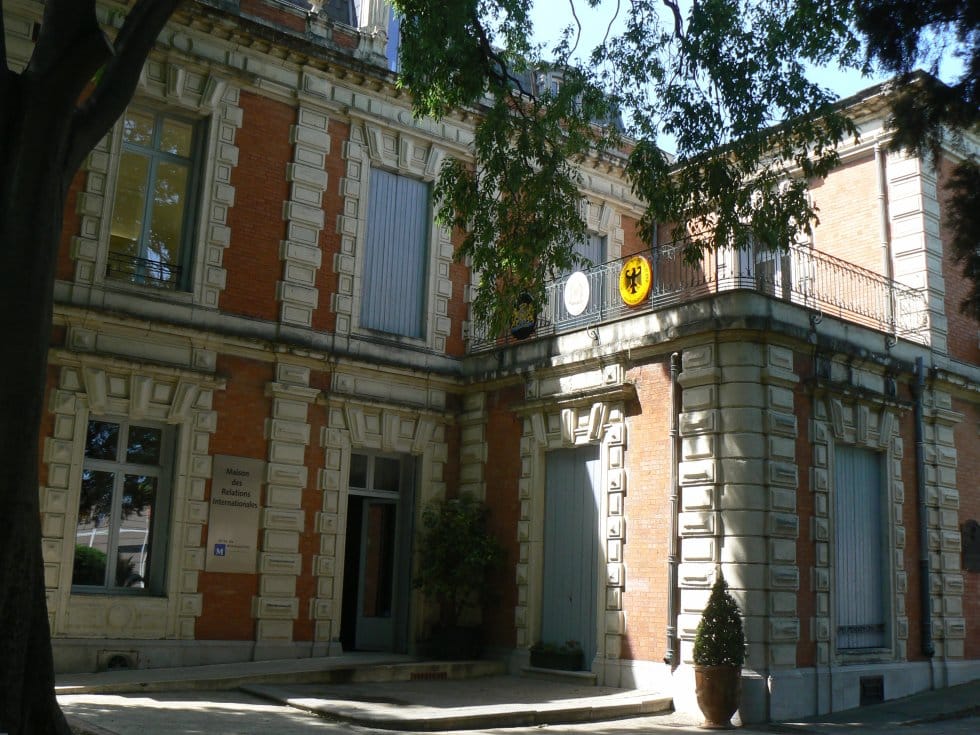 THE HEIDELBERG HOUSE in MONTPELLIER
Who maintain a town twinning between Montpellier and Heidelberg