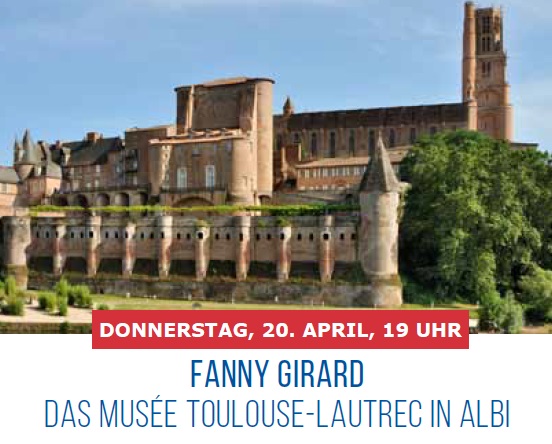 Lecture : The Musée Toulouse-Lautrec in Albi
Lecture in French with translation as part of the exhibition "La Bohème – Toulouse Lautrec and the Masters of Montmartre".
Kurpfälzisches Museum, Hauptstraße 97, 69117 Heidelberg,
Free entry
The Toulouse-Lautrec Museum in Albi (France, Occitanie region) houses the world's most important public collection of Henri de Toulouse-Lautrec (1864 – 1901). It consists of works of various kinds (paintings, lithographs, posters, drawings) and impressively shows the facets of this innovative artist. The Toulouse-Lautrec Museum is located in an exceptional place, the "Palais de la Berbie", one of the best preserved episcopal palaces in France and an important monument of the episcopal city of Albi, a UNESCO World Heritage Site. The director of this museum Fanny Girard will introduce her institution and present works of the artist, which are exhibited there.
Fanny Girard graduated in history of art from the Sorbonne and the École du Louvre in 2020 and has directed the Toulouse-Lautrec Museum since October 2022. She has worked on various projects as a curator, conservator and in the administration of cultural institutions.