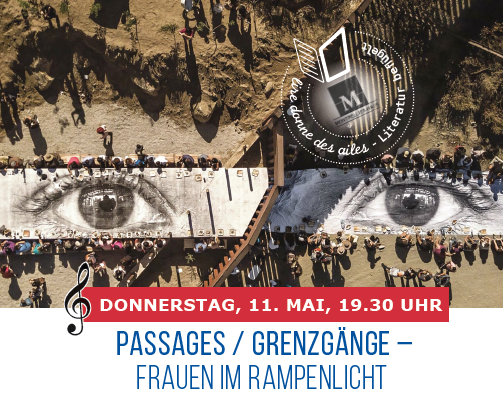 Passages / Grenzgänge – Frauen im Rampenlicht
Reading fr./german. and concert with Isabelle Fürst, Caroline Mary and Helmut Kaffenberger; Violin: Karolin Jauernig
as part of the Europe Weeks Heidelberg 2023
Montpellier House, Kettengasse 19, 69117 Heidelberg, free admission
Do we still consciously perceive the boundaries that surround us? The external ones – the borders of city and country as well as country and state borders – or the internal ones, familial, social, psychological, the borders of perception and memory – often they have become 'second nature' to us.
In order to explore and break up this terrain a bit in the context of a European literary journey, actress Isabelle Fürst and Germanists Caroline Mary & Helmut Kaffenberger have picked out examples of German and French-speaking women writers and poets. Both languages will answer each other, as if in a dialogue, which will be underlined by the violin of Karolin Jauernig.
Join European women authors on a journey into different habitats of writerly perception as part of the Europe Weeks Heidelberg 2023.