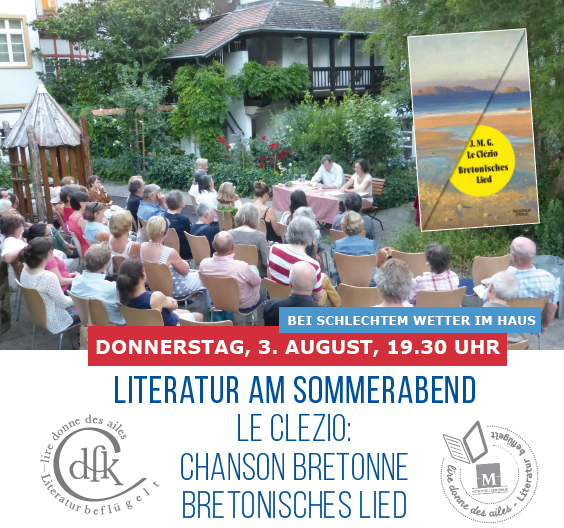 Summer evening literature – Le Clezio: Chanson bretonne – Breton song
Reading by Ralph Dutli French. and Jürgen John German.
In the garden of the Montpellier House, Kettengasse 19, 69117 Heidelberg, admission 5€, reduced 3€.
In Breton Song, the French Nobel Prize winner Jean-Marie Gustave Le Clézio recalls his childhood and youth, the regular vacations with his family in Brittany, and describes its pristine beauty as well as the poverty and barrenness prevailing there. A poetic look at an original life that no longer exists. And he goes even further on his journey into his own past. In The Child and the War, he recounts the period between 1940 and 1945, which he experienced as a small child first in Nice and later, when the Germans had also occupied the south of France, in a hiding place in the hinterland. Here the impressions are mixed: Experienced, dreamed, told. Everything is woven together to create a touching, haunting portrait of a wartime childhood, the essence of which is unfortunately still valid today.